The Heart of Betrayal (The Remnant Chronicles #2) by Mary E. Pearson
Intrigue abounds in this hotly anticipated sequel to

The Kiss of Deception

!





Held captive in the barbarian kingdom of Venda, Lia and Rafe have little chance of escape. Desperate to save her life, Lia's erstwhile assassin, Kaden, has told the Vendan Komizar that she has the gift, and the Komizar's interest in Lia is greater than anyone could have foreseen.





Meanwhile, nothing is straightforward: there's Rafe, who lied to Lia, but has sacrificed his freedom to protect her; Kaden, who meant to assassinate her but has now saved her life; and the Vendans, whom Lia always believed to be barbarians. Now that she lives amongst them, however, she realizes that may be far from the truth. Wrestling with her upbringing, her gift, and her sense of self, Lia must make powerful choices that will affect her country... and her own destiny.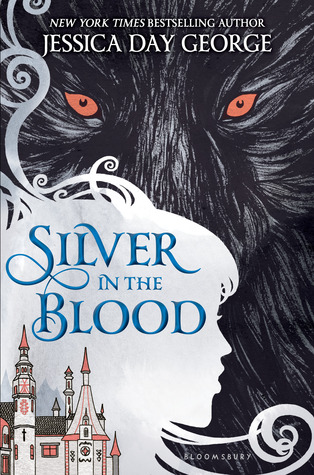 Silver in the Blood (Silver in the Blood #1) by Jessica Day George
Society girls from New York City circa 1890, Dacia and Lou never desired to know more about their lineage, instead preferring to gossip about the mysterious Romanian family that they barely knew. But upon turning seventeen, the girls must return to their homeland to meet their relatives, find proper husbands, and—most terrifyingly—learn the deep family secrets of The Claw, The Wing, and The Smoke. The Florescus, after all, are shape-shifters, and it is time for Dacia and Lou to fulfill the prophecy that demands their acceptance of this fate . . . or fight against this cruel inheritance with all their might.





With a gorgeous Romanian setting, stunning Parisian gowns, and dark brooding young men, readers will be swept up by this epic adventure of two girls in a battle for their lives.
July 14, 2015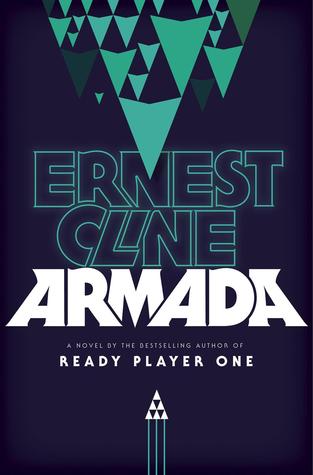 Armada by Ernest Cline
Zack Lightman has spent his life dreaming. Dreaming that the real world could be a little more like the countless science-fiction books, movies, and videogames he's spent his life consuming. Dreaming that one day, some fantastic, world-altering event will shatter the monotony of his humdrum existence and whisk him off on some grand space-faring adventure.

But hey, there's nothing wrong with a little escapism, right? After all, Zack tells himself, he knows the difference between fantasy and reality. He knows that here in the real world, aimless teenage gamers with anger issues don't get chosen to save the universe.

And then he sees the flying saucer.

Even stranger, the alien ship he's staring at is straight out of the videogame he plays every night, a hugely popular online flight simulator called Armada—in which gamers just happen to be protecting the earth from alien invaders.

No, Zack hasn't lost his mind. As impossible as it seems, what he's seeing is all too real. And his skills—as well as those of millions of gamers across the world—are going to be needed to save the earth from what's about to befall it.

It's Zack's chance, at last, to play the hero. But even through the terror and exhilaration, he can't help thinking back to all those science-fiction stories he grew up with, and wondering: Doesn't something about this scenario seem a little…familiar?

At once gleefully embracing and brilliantly subverting science-fiction conventions as only Ernest Cline could, Armada is a rollicking, surprising thriller, a classic coming of age adventure, and an alien invasion tale like nothing you've ever read before—one whose every page is infused with the pop-culture savvy that has helped make Ready Player One a phenomenon.
Ruthless by Carolyn Lee Adams
A spine-tingling debut about the ultimate game of cat-and-mouse in reverse as a teen struggles to retain hope—and her sanity—while on the run from a cunning and determined killer.





Ruth Carver has always competed like her life depends on it. Ambitious. Tough. Maybe even mean. It's no wonder people call her Ruthless.





When she wakes up with a concussion in the bed of a moving pickup trick, she realizes she has been entered into a contest she can't afford to lose.





At a remote, rotting cabin deep in the Blue Ridge Mountains, Ruth's blindfold comes off and she comes face-to-face with her captor. A man who believes his mission is to punish bad girls like Ruth. A man who has done this six times before.





The other girls were never heard from again, but Ruth won't go down easy. She escapes into the wilderness, but her hunter is close at her heels. That's when the real battle begins. That's when Ruth must decides just how far she'll go in order to survive.





Back home, they called her Ruthless. They had no idea just how right they were.
A School for Brides by Patrice Kindl
The eagerly awaited companion to the award-winnng Keeping the Castle.

The Winthrop Hopkins Female Academy of Lesser Hoo, Yorkshire, has one goal: to train its students in the feminine arts with an eye toward getting them married off. This year, there are five girls of marriageable age. There's only one problem: the school is in the middle of nowhere, and there are no men.

Set in the same English town as Keeping the Castle, and featuring a few of the same characters, here's the kind of witty tribute to the classic Regency novel that could only come from the pen of Patrice Kindl!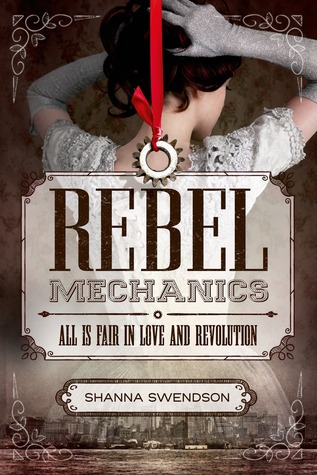 Rebel Mechanics (Rebel Mechanics #1) by Shanna Swendson
A sixteen-year-old governess becomes a spy in this alternative U.S. history where the British control with magic and the colonists rebel by inventing.





It's 1888, and sixteen-year-old Verity Newton lands a job in New York as a governess to a wealthy leading family—but she quickly learns that the family has big secrets. Magisters have always ruled the colonies, but now an underground society of mechanics and engineers are developing non-magical sources of power via steam engines that they hope will help them gain freedom from British rule. The family Verity works for is magister—but it seems like the children's young guardian uncle is sympathetic to the rebel cause. As Verity falls for a charming rebel inventor and agrees to become a spy, she also becomes more and more enmeshed in the magister family's life. She soon realizes she's uniquely positioned to advance the cause—but to do so, she'll have to reveal her own dangerous secret.
Pretending to be Erica by Michelle Painchaud
We Were Liars meets Heist Society in a riveting debut!

Seventeen-year-old Violet's entire life has revolved around one thing: becoming Erica Silverman, an heiress kidnapped at age five and never seen again. Violet's father, the best con man in Las Vegas, has a plan, chilling in its very specific precision. Violet shares a blood type with Erica; soon, thanks to surgery and blackmail, she has the same face, body, and DNA. She knows every detail of the Silvermans' lives, as well as the PTSD she will have to fake around them. And then, when the time is right, she "reappears"—Erica Silverman, brought home by some kind of miracle. But she is also Violet, and she has a job: Stay long enough to steal the Silverman Painting, an Old Master legendary in the Vegas crime world. Walking a razor's edge, calculating every decision, not sure sometimes who she is or what she is doing it for, Violet is an unforgettable heroine, and Pretending to be Erica is a killer debut.
Every Last Breath (The Dark Elements #3) b
y Jennifer L. Armentrout
Some loves will last 'til your dying breath

Every choice has consequences—but seventeen-year-old Layla faces tougher choices than most. Light or darkness. Wickedly sexy demon prince Roth, or Zayne, the gorgeous, protective Warden she never thought could be hers. Hardest of all, Layla has to decide which side of herself to trust.

Layla has a new problem, too. A Lilin—the deadliest of demons—has been unleashed, wreaking havoc on those around her…including her best friend. To keep Sam from a fate much, much worse than death, Layla must strike a deal with the enemy while saving her city—and her race—from destruction.

Torn between two worlds and two different boys, Layla has no certainties, least of all survival, especially when an old bargain comes back to haunt them all. But sometimes, when secrets are everywhere and the truth seems unknowable, you have to listen to your heart, pick a side—and then fight like hell…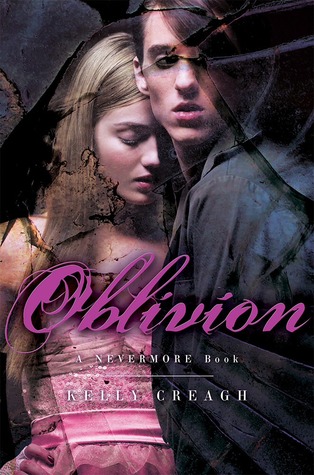 Oblivion (Nevermore #3) by Kelly Creagh
This electrifying conclusion to the Nevermore trilogy takes one last trip to the dream world of Edgar Allan Poe to reveal the intertwined fates of Isobel and Varen.

The boundaries which divide Life from Death are at best shadowy and vague. Who shall say where the one ends, and where the other begins? —Edgar Allan Poe

The fine line between life and death blurred long ago for Isobel Lanley. After a deadly confrontation with Varen in the dreamworld, she's terrified to return to that desolate and dangerous place. But when her nightmares resume, bleeding into reality, she is left with no choice. Varen's darkness is catching up to her. To everything. Threatening to devour it all.

Isobel fears for her world. For her sanity and Varen's—especially after a fresh and devastating loss. To make matters worse, the ghostly demon Lilith wants Varen for her own, and she will do anything to keep him in her grasp—anything.

Can Isobel ever find her happy ending? Worlds collide and fates are sealed in this breathtaking finale to the Nevermore trilogy.
What new July releases are you most excited for???