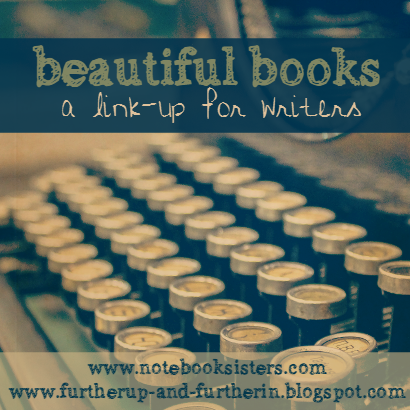 NaNoWriMo is finally here! And I have a new book idea :)
I have never finished a NaNoWriMo novel. Don't be deceived by my stats...
NaNoWriMo stands for "National Writing Month", a month in which hundreds of thousands of people write a "novel in a month" or the equivalent of 50,000+ words.
Join me in writing! Add me as a buddy:
here
!
Also feel free to grab these 15 questions
from the linkup!
1. What came first: characters or plot idea? Are you a plotter or a pantser?
I am a plotter wearing sweatpants.
2. Do you have a title and/or a "back-cover-blurb"?
My titles is...dun...dun....dun...
The Sea God's Bride!!!
3. What word count are you aiming for?
50,000+
4. Sum up your novel in 3 sentences.
A girl jumps into the sea.
She wakes in the Sea God's realm, a beautiful realm between heaven and earth.
She falls in love and saves two worlds.
5. Sum up your characters in one word each.
Heroine -
Mina:
strong-willed
Boy #1 -
The Sea God:
sorrowful
Boy #2 -
Ren:
dangerous
Friend #1 -
Mask:
loyal
Friend #2 -
Dai:
courageous
Friend #3 -
Miki:
sweet
Friend #4 (Ren's Friend) -
Mugi:
mischievious
Friend #5 (Ren's Friend) - Kirin: stalwart
Friend # 6 (Ren's Friend) - Wol: perceptive
Villain: The Goddess of Thunder and Memory: powerful
The Dragon of the East Sea: protective
6. Which character are you most excited to write? Tell us about them!
Ahhh. Ren! Of course. Who isn't excited to write about a cute boy?? But also, my wonderful side characters, including the hilarious Dai (a little boy) who holds Miki (a baby girl) on his back in a knapsack.
7. What about your villain? Who is he, what is his goal?
My villain is less of a person and more of a "wish gone wrong" a long time ago... The more obvious villain is the Goddess of Thunder and Memory who wishes to keep the Sea God in an eternal nightmare he will never wake from--as punishment for a past hurt he inflicted upon her.
8. What is your protagonists' goal? And what stands in the way?
Mina's goal: save the Sea God and bring peace back to her people.
Problem with that goal: the Sea God is caught in a nightmare, a never-ending slumber.
Ren's goal: after his soul is tied to Mina's by the Red String of Fate (which ties soulmates to one another), he needs to break their connection; otherwise, be stuck with a human for eternity.
Problem with that goal: he falls in love with Mina.
9. What inciting incident begins your protagonists' journey?
Mina's brother is in love with the Sea God's bride, Shim Cheong. At the moment when Shim Cheong is about to be taken by the Sea God's servant (a massive sea dragon), Mina jumps into the sea instead, choosing the path of her own destiny.
10. Where is your novel set?
It's set in a fantasy world inspired by East Asian mythology and cultures, mainly Korea, China & Japan.
11. What are three big scenes in your novel that change the game completely?
Ahhh. I'm not even sure yet... The first big scene is when Mina's fate gets tied with Ren's fate instead of the Sea God's.
12. What is the most dynamic relationship your character has? Who else do they come in contact with or become close to during the story?
The most dynamic relationship develops between Mina & Ren, but Mina also makes deep connections with Mask, Dai & Miki & the Sea God, while Ren has a strong bromance throughout with his boys--Mugi & Kirin, as well as his own complicated relationship with the Sea God.
13. How does your protagonist change by the end of the novel?
Mina is a very fearless, strong-willed girl even from the start, much beloved by her family. By the end of the novel, she has to decide whether she can live without them and begin a new family of her own.
14. Do you have an ending in mind, or do you plan to see what happens?
Yes! My book is based off a well-known Korean myth...so a lot of the structure of the novel surrounds the original myth.
15. What are your hopes and dreams for your book? What impressions are you hoping this novel will leave on your readers and yourself?
I hope readers fall in love with the characters :)
Are you
participating
in NaNoWriMo this year?