Yay! It's May! This month is a fantastic month for books - END OF DAYS!!! P.S. I STILL LOVE YOU!!! THE WRATH & THE DAWN! SO MUCH EXCITEMENT (that's not a book title).
May 1, 2015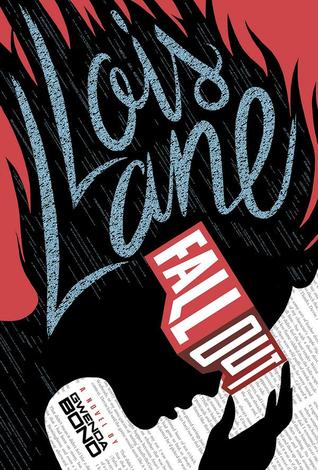 Lois Lane: Fallout by Gwenda Bond
pub: Switch Press
genre: Comics > Superheroes > Superman
Lois Lane is starting a new life in Metropolis. An Army brat, Lois has lived all over—and seen all kinds of things. (Some of them defy explanation, like the near-disaster she witnessed in Kansas in the middle of one night.) But now her family is putting down roots in the big city, and Lois is determined to fit in. Stay quiet. Fly straight. As soon as she steps into her new high school, though, she can see it won't be that easy. A group known as the Warheads is making life miserable for another girl at school. They're messing with her mind, somehow, via the high-tech immersive videogame they all play. Not cool. Armed with her wit and her new snazzy job as a reporter, Lois has her sights set on solving this mystery. But sometimes it's all a bit much. Thank goodness for her maybe-more-than-a friend, a guy she knows only by his screenname, SmallvilleGuy.
May 5, 2015
A Court of Thorns and Roses by Sarah J. Maas
pub: Bloomsbury Children's
genre: YA Fantasy > Faeries; retelling > The Ballad of
Tam Lin
; Beauty and the Beast
A thrilling, seductive new series from New York Timesbestselling author Sarah J. Maas, blending Beauty and the Beast with faerie lore.



When nineteen-year-old huntress Feyre kills a wolf in the woods, a beast-like creature arrives to demand retribution for it. Dragged to a treacherous magical land she only knows about from legends, Feyre discovers that her captor is not an animal, but Tamlin—one of the lethal, immortal faeries who once ruled their world.





As she dwells on his estate, her feelings for Tamlin transform from icy hostility into a fiery passion that burns through every lie and warning she's been told about the beautiful, dangerous world of the Fae. But an ancient, wicked shadow grows over the faerie lands, and Feyre must find a way to stop it . . . or doom Tamlin—and his world—forever.





Perfect for fans of Kristin Cashore and George R. R. Martin, this first book in a sexy and action-packed new series is impossible to put down!
When Gia Montgomery's boyfriend, Bradley, dumps her in the parking lot of her high school prom, she has to think fast. After all, she'd been telling her friends about him for months now. This was supposed to be the night she proved he existed. So when she sees a cute guy waiting to pick up his sister, she enlists his help. The task is simple: be her fill-in boyfriend— two hours, zero commitment, a few white lies. After that, she can win back the real Bradley.





The problem is that days after prom, it's not the real Bradley she's thinking about, but the stand-in. The one whose name she doesn't even know. But tracking him down doesn't mean they're done faking a relationship. Gia owes him a favor and his sister intends to see that he collects: his ex-girlfriend's graduation party — three hours, zero commitment, a few white lies.





Just when Gia begins to wonder if she could turn her fake boyfriend into a real one, Bradley comes waltzing back into her life, exposing her lie, and threatening to destroy her friendships and her new-found relationship.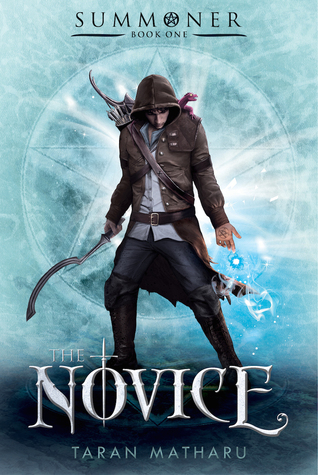 Novice by Taran Matharu
When blacksmith apprentice Fletcher discovers that he has the ability to summon demons from another world, he travels to Adept Military Academy. There the gifted are trained in the art of summoning. Fletcher is put through grueling training as a battlemage to fight in the Hominum Empire's war against orcs. He must tread carefully while training alongside children of powerful nobles. The power hungry, those seeking alliances, and the fear of betrayal surround him. Fletcher finds himself caught in the middle of powerful forces, with only his demon Ignatius for help.

As the pieces on the board maneuver for supremacy, Fletcher must decide where his loyalties lie. The fate of an empire is in his hands. The Novice is the first in a trilogy about Fletcher, his demon Ignatius, and the war against the Orcs.
City of Fae by Pippa DaCosta
pub: Bloomsbury Spark
genre: YA Paranormal Romance > Faeries; New Adult
From the moment Alina touches London's hottest fae superstar, breaking one of the laws founded to protect all of her kind, her fate – and the fae – close in.





Below ground, the fae High Queen plots to claim the city as her own and places her pawns, ready for the battle to come. A battle she cannot lose, but for one small problem – Alina. There are four ancient keepers powerful enough to keep the queen in her prison. Three are dead. One remains … And to fight back, Alina risks sacrificing everything she has come to love.





This New Adult urban fantasy is packed with action and suspense and will have you yearning for more forbidden fae romance.
May 12, 2015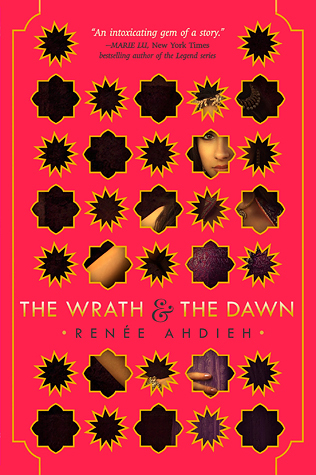 The Wrath and the Dawn by Renee Ahdieh
pub: Putnam Juvenile
genre: YA Fantasy > Retelling > One Thousand and One Nights
A sumptuous and epically told love story inspired by A Thousand and One Nights



Every dawn brings horror to a different family in a land ruled by a killer. Khalid, the eighteen-year-old Caliph of Khorasan, takes a new bride each night only to have her executed at sunrise. So it is a suspicious surprise when sixteen-year-old Shahrzad volunteers to marry Khalid. But she does so with a clever plan to stay alive and exact revenge on the Caliph for the murder of her best friend and countless other girls. Shazi's wit and will, indeed, get her through to the dawn that no others have seen, but with a catch . . . she's falling in love with the very boy who killed her dearest friend.





She discovers that the murderous boy-king is not all that he seems and neither are the deaths of so many girls. Shazi is determined to uncover the reason for the murders and to break the cycle once and for all.
End of Days

is the explosive conclusion to Susan Ee's bestselling

Penryn & the End of Days

trilogy.





After a daring escape from the angels, Penryn and Raffe are on the run. They're both desperate to find a doctor who can reverse the twisted changes inflicted by the angels on Raffe and Penryn's sister. As they set off in search of answers, a startling revelation about Raffe's past unleashes dark forces that threaten them all.





When the angels release an apocalyptic nightmare onto humans, both sides are set on a path toward war. As unlikely alliances form and strategies shift, who will emerge victorious? Forced to pick sides in the fight for control of the earthly realm, Raffe and Penryn must choose: Their own kind, or each other?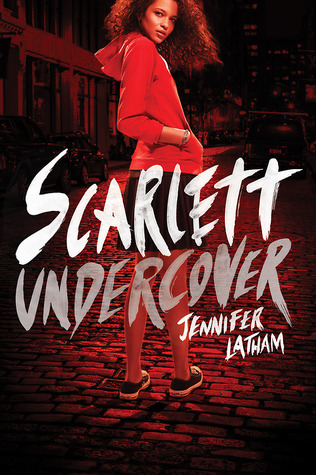 Scarlett Undercover by Jennifer Latham
pub: Little Brown
genre: YA Mystery Thriller
A voice-driven mystery perfect for fans of Veronica Mars.



Meet Scarlett, a smart, sarcastic, kick-butt, Muslim American heroine, ready to take on crime in her hometown of Las Almas. When a new case finds the private eye caught up in a centuries-old battle of evil genies and ancient curses, Scarlett discovers that her own family secrets may have more to do with the situation than she thinks -- and that cracking the case could lead to solving her father's murder.





Jennifer Latham delivers a compelling story and a character to remember in this one-of-a-kind debut novel.
Ten years ago, God gave Braden a sign, a promise that his family wouldn't fall apart the way he feared.





But Braden got it wrong: his older brother, Trey, has been estranged from the family for almost as long, and his father, the only parent Braden has ever known, has been accused of murder. The arrest of Braden's father, a well-known Christian radio host, has sparked national media attention. His fate lies in his son's hands; Braden is the key witness in the upcoming trial.





Braden has always measured himself through baseball. He is the star pitcher in his small town of Ornette, and his ninety-four-mile-per-hour pitch al- ready has minor league scouts buzzing in his junior year. Now the rules of the sport that has always been Braden's saving grace are blurred in ways he never realized, and the prospect of playing against Alex Reyes, the nephew of the police officer his father is accused of killing, is haunting his every pitch.





Braden faces an impossible choice, one that will define him for the rest of his life, in this brutally honest debut novel about family, faith, and the ultimate test of conviction.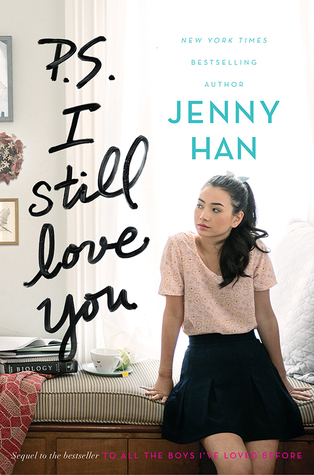 P.S. I Still Love You by Jenny Han
pub: Simon & Schuster Books for Young Readers
genre: YA Contemporary Romance
Lara Jean didn't expect to

really

fall for Peter.




She and Peter were just pretending. Except suddenly they weren't. Now Lara Jean is more confused than ever.




When another boy from her past returns to her life, Lara Jean's feelings for him return too. Can a girl be in love with two boys at once?





In this charming and heartfelt sequel to the

New York Times

bestseller

To All the Boys I've Loved Before

, we see first love through the eyes of the unforgettable Lara Jean. Love is never easy, but maybe that's part of what makes it so amazing.
I Am Princess X by Cherie Priest
Best friends, big fans, a mysterious webcomic, and a long-lost girl collide in this riveting novel, perfect for fans of both Cory Doctorow and Sarah Dessen; illustrated throughout with comics.





Once upon a time, two best friends created a princess together. Libby drew the pictures, May wrote the tales, and their heroine, Princess X, slayed all the dragons and scaled all the mountains their imaginations could conjure.





Once upon a few years later, Libby was in the car with her mom, driving across the Ballard Bridge on a rainy night. When the car went over the side, Libby passed away, and Princess X died with her.





Once upon a now: May is sixteen and lonely, wandering the streets of Seattle, when she sees a sticker slapped in a corner window.





Princess X?





When May looks around, she sees the Princess everywhere: Stickers. Patches. Graffiti. There's an entire underground culture, focused around a webcomic at IAmPrincessX.com. The more May explores the webcomic, the more she sees disturbing similarities between Libby's story and Princess X online. And that means that only one person could have started this phenomenon---her best friend, Libby, who lives.