So we're starting a new feature
Boys are Bread
where we present our fave boys from fiction and real life for your viewing pleasure. Since Axie already did her
top ten Fiction boys
, I couldn't be left out. So, first up is YA Fiction Boys (because this is a YA blog):
What he does:
One of the Misbegotten Seraphim in Joral's army.
Appearance
: Akiva is a supernaturally beautiful young man whose face possesses high cheekbones. He is tall, with muscular arms and tanned skin. He has short dark hair and a widow's peak. White scars run across his hands, while his fingers are tattooed with black lines that mark each
chimaera
he has slain in battle. Like all seraphim, his wings are fiery and able to be hidden while casting a glamour - though they will still appear in his shadow. Akiva's amber eyes, framed with heavy eyelashes and kohl, are fire-like as well.
Why he's hot:
He's a downtrodden warrior, but he's such a romantic. He really does love Karou. And he made a lot of mistakes (in the name of love), but he is not above realizing and regretting it. He genuinely loves his brother and sister and would do anything to protect them. He lives a hard life, but he still has hope (well...he kind of has a dark period for a while. But to explain it would be to give away a big plot twist). He is also super powerful (but we don't know why/how until the second book). He goes against what society tells him is right for love! Everything Akiva does is for love, so he is like the ultimate romantic YA hero.
Quote:
"Your soul sings to mine. My soul is yours, and it always will be, in any world. No matter what happens. I need you to remember that I love you."
What he does:
Gundam Pilot 03 (Gundam: Heavyarms)
Why he's hot
: I've loved Trowa since I was in middle school and Cartoon Network first started airing the english dubbed version of Gundam Wing. He is not the main pilot, but he is one of the more mysterious ones (Heero is actually super dark and mysterious too). Anyway, he seems to be able to assess situations and be very analytical, which, oddly, my young pre-teen mind really appreciated. I think that comes from the fact that I take giant, robot weapons very seriously. They are a huge responsibility (as is apparent in the awful, but destructive Transformers 3 movie.)
The most experienced soldier of the Gundam pilots, and the only one born on Earth, Trowa is a quiet but determined person. Patient and calm, he will analyze a situation before acting. He hides his feelings well behind an impassive mask. Despite his stoic demeanor, Trowa developed a close friendship with Quatre Raberba Winner. Symbolically, Trowa is often affiliated with masks; not only because of his neutrality and his talent for infiltrating enemy ranks, but also because of his job as a circus clown --a job where he wears a costume and painted mask. Trowa is also shown to have a strong connection with animals, evidenced by when he first joined the circus. On the battlefield, Trowa attacks his enemies with utter ruthlessness and deadly accuracy.
What he does:
Last prince of the Emishi
Why he's hot:
Prince Ashitaka has a quiet charm. He is brave, strong, and loyal. He has a strong set of morals which never waver even in the face of adversity (and even his own looming death!). When he is forced to leave his people due to a curse, he is very brave about it. He searches for a cure and meets the people of Iron town. These people represent technology encroaching on nature and while Ashitaka helps them, he also understands that they are wrong to be destroying the forest around them. He also meets San, the human girl raised by wolves. She is one of the guardians of the forest and she hates the people of Iron town. During this whole scuffle, Ashitaka tries to find a happy truce between the two parties (And he is dying the whole time, so really he is that much more awesome for trying to help others).
Favorite part of the movie:
When he is fighting San he tells her she's beautiful and she gets enraged and tries to kill him. Lovers quarrel to the extreme!
What he does:
Shadow Hunter at the London Institute
Appearance:
"He had the most beautiful face she had ever seen. Tangled black hair and eyes like blue glass. Elegant cheekbones, a full mouth, and long, thick lashes. Even the curve of his throat was perfect. He looked like every fictional hero she'd ever conjured up in her head."
Why he's hot:
Will is the ultimate angsty hero. Something happened to make him abandon his family and be trained in the shadowhunter institute. He is first introduced as a beautiful, selfish, party boy. But the heroine quickly learns that this is all a ruse and that he is a sweet, sensitive boy. However, we don't learn why until the second book and that makes him even hotter and more mysterious. He also has a great bromance relationship with Jem. This makes him really hot in my eyes because his sweet side comes out only for Jem (and eventually Tessa). This shows that despite his efforts, he can't help but love. Sigh.
Quote:
"We live and breathe words. It was books that kept me from taking my own life after I thought I could never love anyone, never be loved again. It was books that made me feel that perhaps I was not completely alone. They could be honest with me, and I with them."
What he does:
He is in Dauntless and trains Tris (the main character)
Why he's hot:
He is the strong, stoic trainer that Tris meets when she becomes dauntless. He seems unapproachable and harsh. But Tris sees something in him and soon they become close. He's hella strong and admired because he only has four fears (thus his nickname). But it soon comes out that he came from the same faction as Tris (the one known for being selfless). So this is a big surprise since he is so tough. Tris brings out the sweet side of him (which is always sexy in YA heros). Also, he has some darkness in his past that reveals more about the society they live in, so he is a key player in the political drama of Divergent.
Quotes:
"Becoming fearless isn't the point. That's impossible. It's learning how to control your fear, and how to be free from it."
"We've all started to put down the virtues of the other factions in the process of bolstering our own. I don't want to do that. I want to be brave, and selfless, and smart, and kind, and honest." He clears his throat. "I continually struggle with kindness."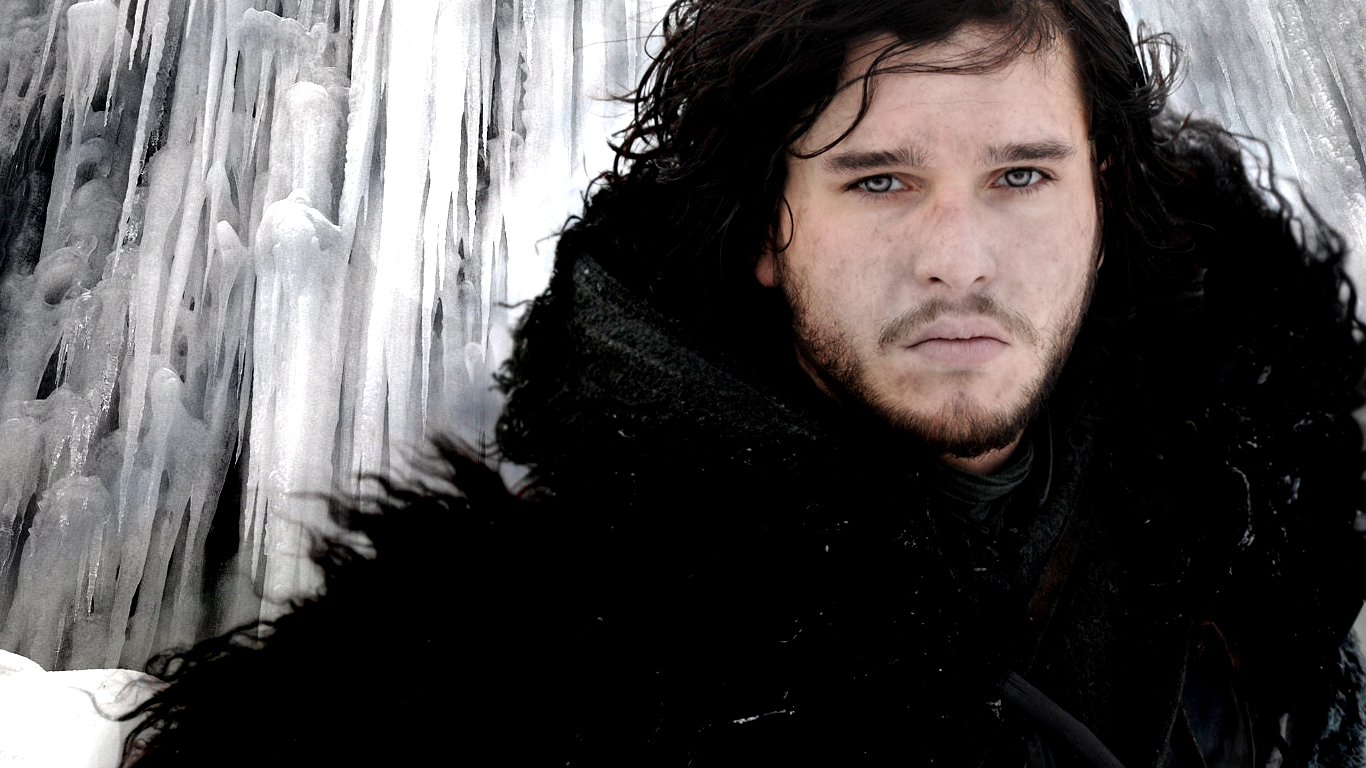 Okay, so I know Song of Ice and Fire is not YA. But I don't care because I love Jon Snow like I love my YA boys. So he is a must for my list.
What he does: He is the illegitimate son of Ned Stark who joins the Night's Watch (a group of warriors who guard the north wall)
Why he's hot: EVERYTHING about Jon Snow is hot. The book character is hot, the TV show character is hot, Kit Harrington (the actor who plays him) is hot. He's been raised as the illegitimate son of Eddard Stark, but he never became bitter about it. And he's a genuinely good person. He has morals, and he tries to do the right thing. He is strong, brave, and smart. He is quiet a lot of the time, but he can act when he has to. He is very self-sacrificing (probably because he was raised as an outsider despite Ned Stark's best intentions). He loves his sibling and would do anything for them. His direwolf is white, so he's special (just like Jon!).
Also, I love saying "You know nothing Jon Snow" in a really bad Scottish accent.



Malakai (Kai) Wentforth
What he does: Captain in the Post Fleet
Appearance:
There isn't a full description of Kai but this is from when Elliot first sees him again:
He was taller now. Taller than her. And though he turned in her direction, his hand did not rise to meet hers, and his eyes remained fixed on the mantel beyond her head...He wasn't the skinny, half-grown adolescent she'd last seen. Four years had turned her old friend into something different entirely. He was taller, and with broader shoulders and longer hair and a jawline that belonged more to a man than a child... He stood tall and proud with a haughtiness, a distance, that almost gave even Elliot pause.
Why he's hot:
Kai is actually being pretty spiteful in the beginning of Darkness. But that's because it is based on Jane Austen's Persuasion. Elliot refused Kai in the past (for fairly noble reasons). And he was forced to strike out on his own. At the end it seems like his anger was fueled by the fact that he really loved Elliot. So, I forgive him. I also like how hard he worked to rise above his station. He didn't have to stay a servant his whole life and he proved that by running away and joining the fleet. He's also very strong, tall, handsome, and obviously still loves Elliot. I love a story where I really want the two main characters to find each other and be happy. And that was definitely the case with Darkness.
Quotes:
"I can wait in silence no longer, but I'm afraid I'm already too late. I am trapped between agony and hope—believing I have no right to speak, but knowing more how much I'd regret it if I did not. Tell me I'm not wrong. Tell me that, this time, you will accept my offer. Because I'm making it again. I want you with me, Elliot. It's all I have ever wanted. I offer you everything I have—my world, my ship, my self—perhaps they will be enough to replace what I know you would be giving up if you came with me."
What he does: Pure-Blood Sentinel
Why he's hot: He is a Pure-blood, but he loves Alex. That in itself is sexy because this is forbidden. He tries to do the right thing for a really long time. This is mostly because he doesn't want Alex to be punished. But eventually, enough happens that he can't deny his feelings anymore. He's also a good person. After his parents were killed he took care of his younger brother and gave up a position of prestige to become a warrior. This shows his resolve and his dedication. Being a sentinel means that he has to fight and possibly die for the hematoi, but he readily accepts the challenge. It is only when the sh** hits the fan that he has to diverge from his chosen path. He choses to protect Alex because his love is just too strong!
Shout out to Corinna (I'm including Aiden just for you!)
Quote:
"Apollo had said he knew what this kind of love was capable of. And I finally understood why Paris had risked his country and his blood for Helen. Selfish, yes, but I understood. I would burn the world if that meant Alex would be safe."
What he does: Elemental who can control fire (HS Student)
Why he's hot: He is the hotheaded one (which is ironic because he controls fire. Get it? Hot headed? Fire?) Anyway, he seems like a jerk at first, but he's actually been through a lot since his parents died when he was like 12 and he's had to hide his elemental powers from everyone or risk DYING! But Gabe's soft side comes out for Layne (this is obviously a theme in my harem). I love his relationship with Layne. I love his relationship with his brothers. I even like that he's the first of the brothers to befriend Hunter. Everything about Gabe is both sexy and sweet.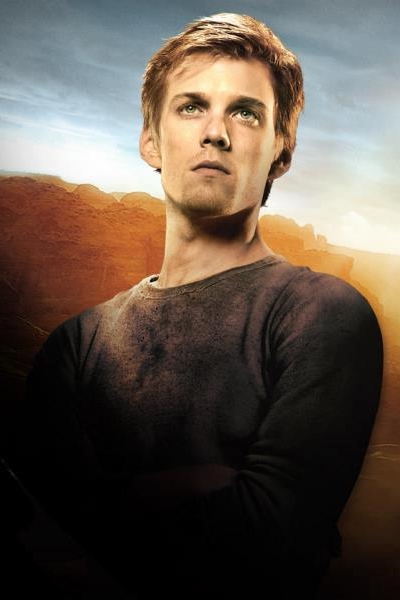 What he does: One of the human survivors hiding with Wanderer
Why he's hot: Ian is one of the first humans to accept Wanderer for who she is. In fact, he goes a step further and falls in love with her. He knows that she is an alien in a human body, but he loves her for her soul. That is maybe the sweetest thing I can think of in a hero. Someone who looks past differences. Because really, Wanderer is a human since she's in a human body with human emotions. And she is a good person, so Ian accepts that much quicker than the other humans and turns into such an unexpectedly sweet hero. He also deals with the love triangle (square?) really well. He is respectful of Mel and Wanderer even though he's a teenage dude with teenage dude hormones.
I did not imagine
Jake Abel
as Ian O'Shea. But coincidentally I already liked him before he was cast, so I let it slide. HOWEVER, I love Ian for different reasons than I like Jake.